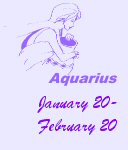 A Lady of Renaissance, I am The Joke Mistress, a Performing Poet, a Publisher, an Art Photographer, An Accountant, a Model, a Web Page Designer, and...? Hmmm... Oh yes... a Dancer.
I take my Joke Mistress duties very seriously and publish 6 daily joke newsletters since 1995. Join my lists and you find out why 140,000 loyal subscribers worldwide are enjoying Joke du Jour, et al publications.
It is my mission in life to make people laugh.


LadyHawke